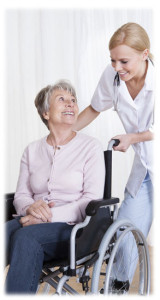 Considerate, compassionate, and competent Professional Nursing Staff on duty 24 hours a day; 7 days a week;
Administration and management of medication (i.e. ordering from pharmacy; contacting physician, appointments etc.)
Specialized services available
Physiotherapy Services and Gentle Exercise Program available
We do offer Respite Care Services for recuperative care or vacation care for short stays (at a per day fee)
You can retain your own physician. However, if health issues are a concern and you can't attend your regular physician, a visiting physician will be provided.