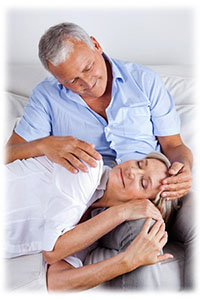 One of the reasons for considering our retirement home is the well-being of yourself or your family member. Our safety and security protocols have been created to ensure that the safety and longevity of our residents remain paramount at all times.
24 hour qualified professional staff on site.
Fully sprinklered retirement home.
Emergency call system available.
Smoke detectors in every room.
Automatic door closures on all residents rooms and common areas.
Safety features in bathrooms.
Emergency lighting.
Fire alarm monitoring.
As a fire safety precaution, all items of an electrical nature must be cleared through the Maintenance Department. The home has a policy that prohibits the use of extension cords and "octopus" electrical plugs. Power bars are an acceptable alternative. The home's Emergency Plan is tested on a regular basis. Fire drills are conducted each month for the safety of residents and staff. Fire exits are clearly indicated.
Semi-annual fire inspections are conducted by the City of Cornwall Fire Department. Annual inspections from the Eastern Ontario Health Unit are also conducted to ensure compliance with applicable legislation. In addition the Eastern Ontario Health Unit inspects the dietary services quarterly.